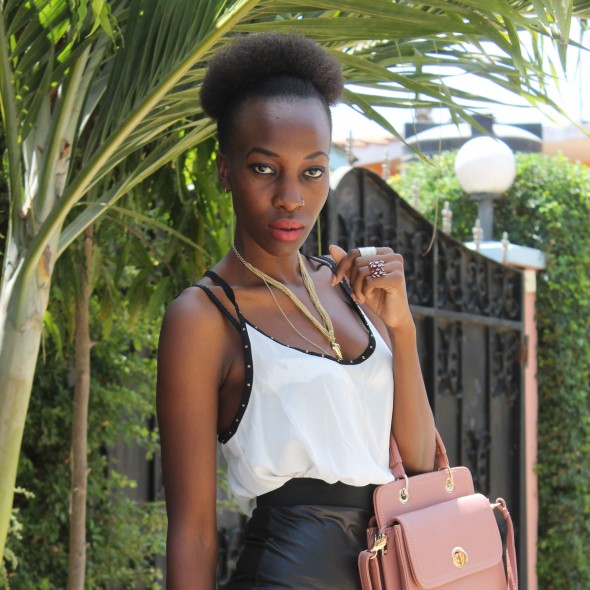 When am dressing am always thinking of a two in one outfit. What is a 2 in 1 outfit? Well, lets assume you have a date Tuesday night or you're meeting up with your girls for a mid week cocktail,.The outfit you choose has to appropriate for the office but edgy enough to go for cocktails or a hot date without the hastle of rushing home to have a change. That's when the 2 in 1 outfit comes in, shows skin but not too much, tight in all the right places and a touch of flirty!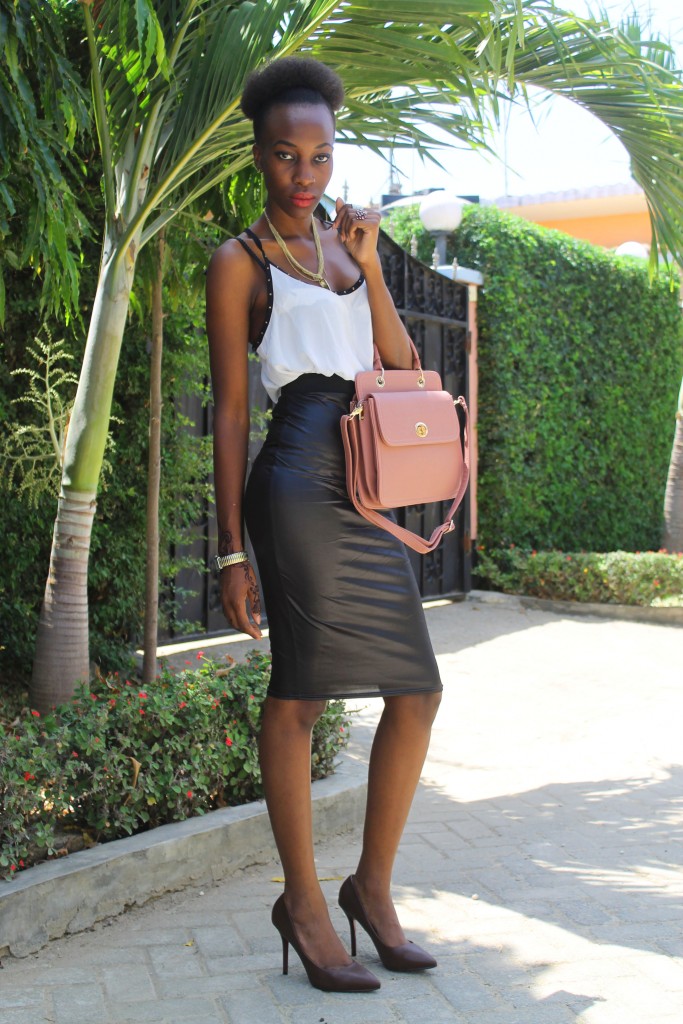 Am wearing a high waist leatherette skirt and a tucked in camisole top. This is a good combo to accentuate your figure, bringing attention to your waist line and bum.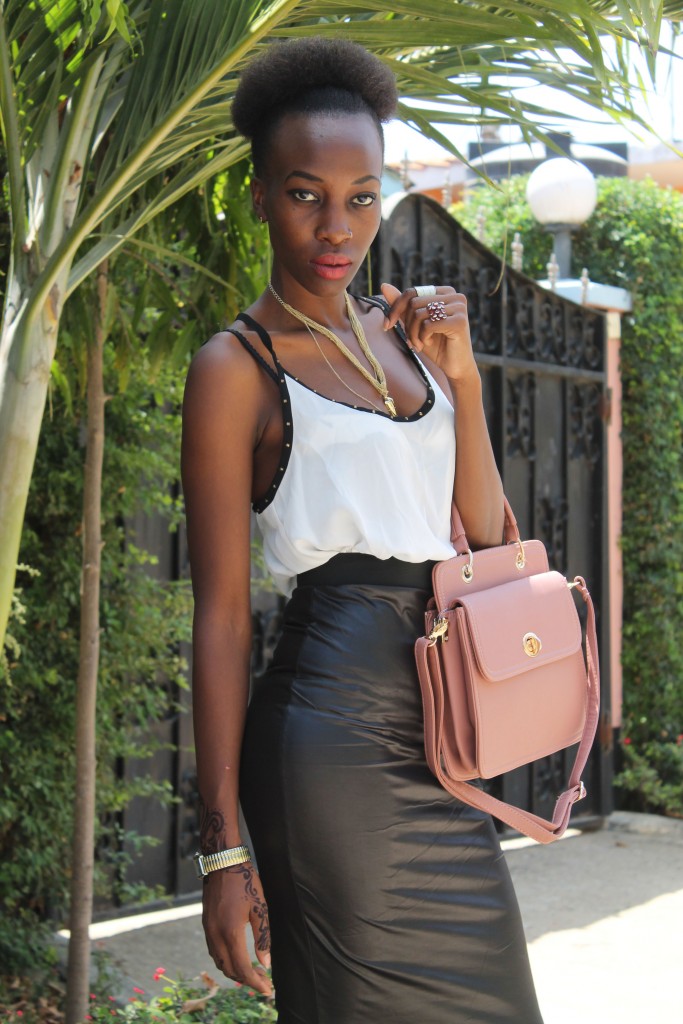 The Camisole top has a low neck line and shows off a bit of cleavage but not too much. Plus the top has a playful detail design on the back. I wore stiletto pumps… the heels are 5 inches and very light making them the perfect shoes to run around in. Lets not forget the Tote Bag, its like a mini brief case but a hand bag – loving it!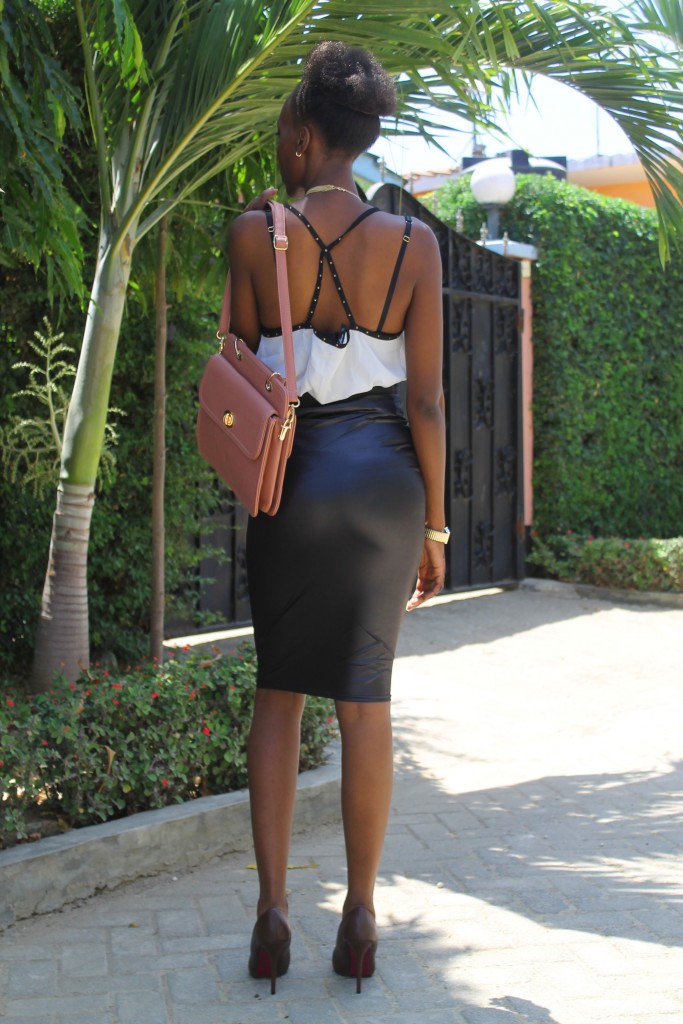 If you wear a blazer or a cardigan you have your office outfit. Without the blazer or cardigan, you are ready for your mid week cocktail or date.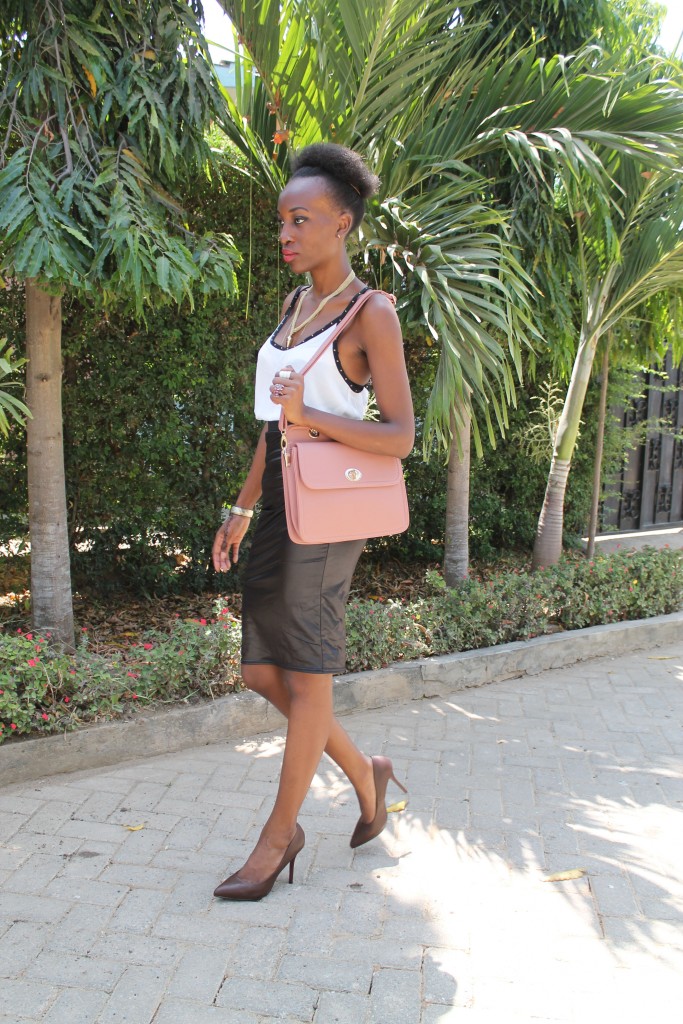 Leatherette Skirt – Ksh 1,999
Camisole Crop Top – ksh 1,499
Nude Tote Bag – Ksh 2,499
Stiletto Pumps – ksh 4,299