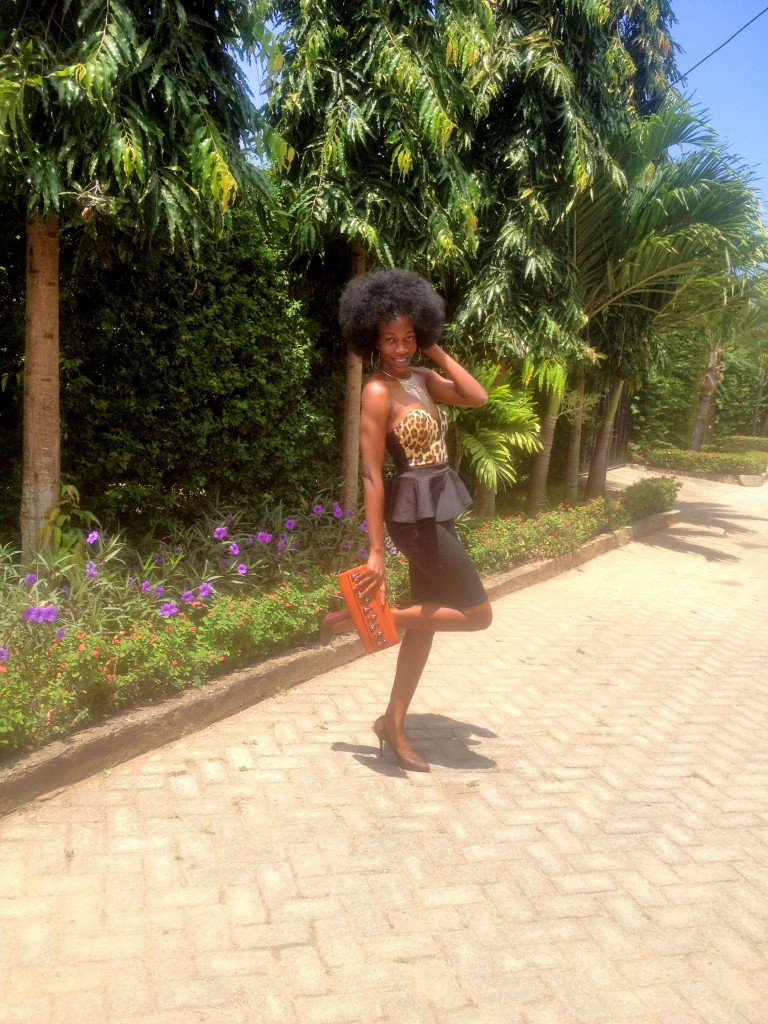 Since I started this blog, one thing has been certain, am not a writer. It takes me absolutely forever to come up with the content and when I do, it takes me a centuary to write it down. I get a writers block, but how can that be; am not a writer! Am more of a thinker. I spend hours in my thought, having conversations with oneself. The interesting thing is this happens when am tucked in bed and instead of counting sheep, my brain is clouded with thought! When it comes to picking out an outfit or creating one, a bulb goes on and bang we have a winner. Its like breathing!
I wore the Leopard Print Plunge Bodysuit with the Peplum Midi Skirt and accessorized it with the Metal Gold Fringe Necklace and skull studded clutch. I loved the end result!
Thank you passing by.
xoxo
Pat