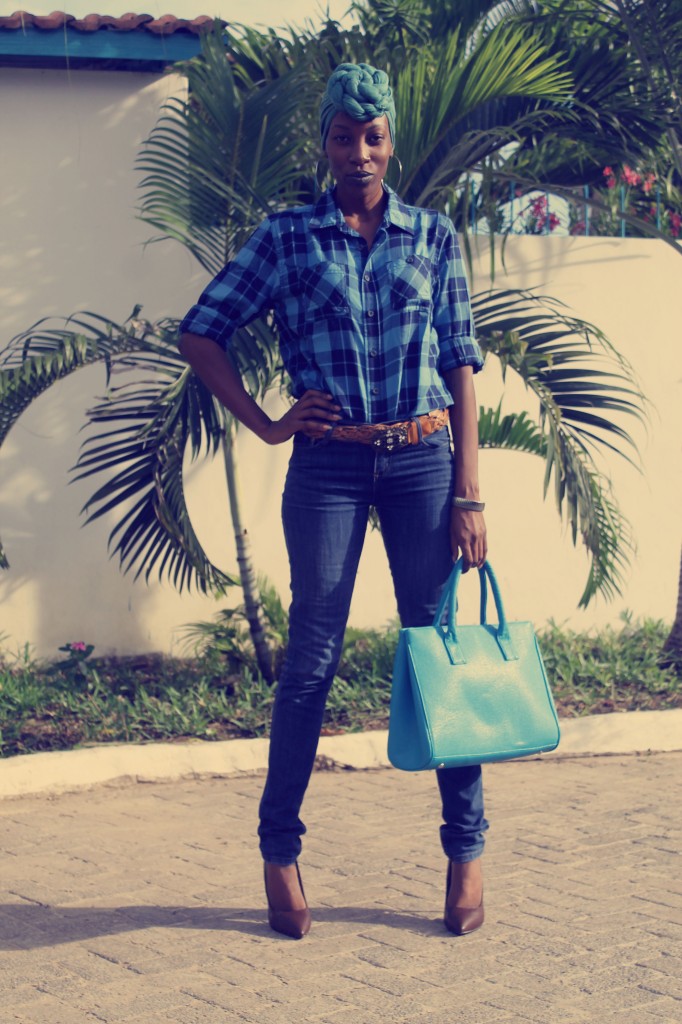 Am having one of those long weeks that am a slave to laziness. So much so  going for a wee is a major task! I have not done my hair in like two weeks, not because am broke, but I cant be bothered with the hastle. Am one of those people that when having my hair done, as soon as they start the first line or braid, I want to stand up and leave. Cant be bothered with sitting there whilst someone is at it on my head 🙂
Having said all that, you might understand my current obsession with tying a wrap on my head. Can't be walking around with matutas on my head! (though I wish I could). They are great for hiding bad hair and look really stylish, poshish and can be worn with anything!
Lets discuss my outfit. First things first, ever had one of those days you go into your closet and you feel like you having nothing to wear? Either that or your bored of your usual stuff? I have that all time. That's when I decided to visit my nephews closet for inspiration.
I paired his Cherokee shirt with a pair of my skinny jeans. The Stilettos I got from Tique a Bou and my new fav bag, also from Tique a Bou. To accessorize… a pair of loop earrings and I was good to go.
I will try doing a video on how to tie different styles of head wraps.
P.S. Tique a Bou is having another offer on footwear, 500 shillings off on all pairs!