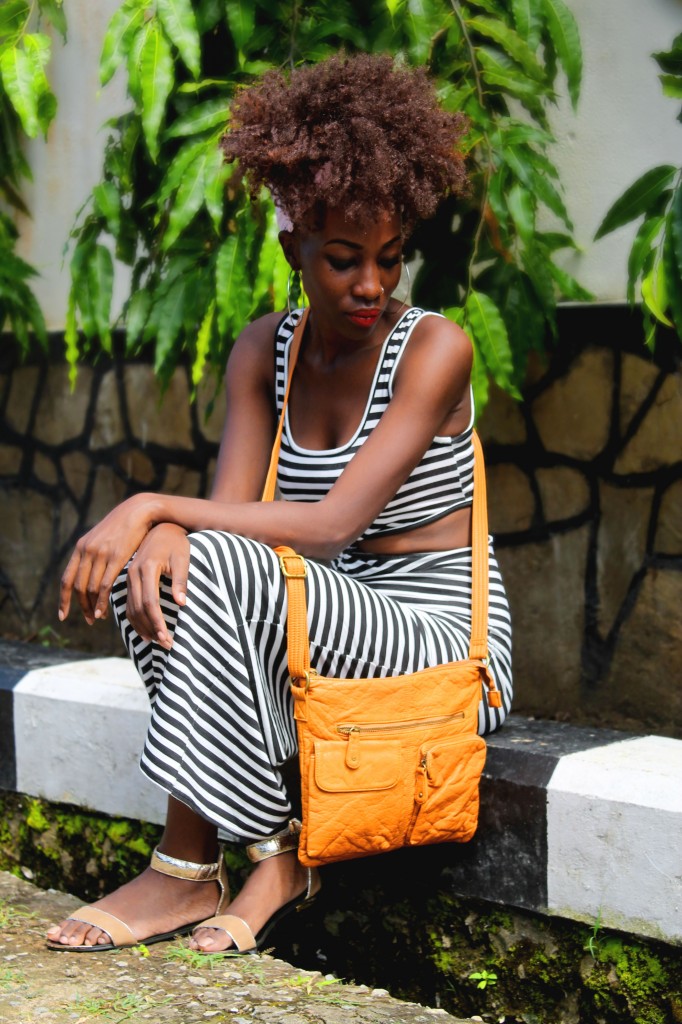 Hello ladies and gents, its been a while, apologies for that but am back 🙂
So today's post is about strips, not that kind that make you look fat and behind bars but the sexy kind, not too sexy, but just enough to make heads turns. Its an exciting, comfy and quite casual outfit for a chilled out weekend.
This dress is absolutely my new favourite, its simple comfy with a dash of sexy!
Wore it with 'Vices-Verso' Real Leather Sandals and Tan Faux Leather Satchel.
For my lips, am wearing "Red Siren" lipstick shade that I got from Bodyshop Kenya. Yes Bodyshop is finally in Kenya, and you can order everything online for next day delivery. Back on my make-up which was quite simple, for my eyes I used Bodyshop Smoky Black Eye Definer, am not sure if I did a good job, but I loved it, it looked snazzy.
If you happen to spot me wearing the same outfit 5 days in a row, please do not judge, am going through an obsession 😉
Striped Maxi Dress with Knot Detail – www.tiqueabou.co.ke
'Vices-Verso' Real Leather Sandals- www.tiqueabou.co.ke
Red Siren lipstick Shade – www.tbspink.com
Smoky Black Eye Definer – www.tbspink.com