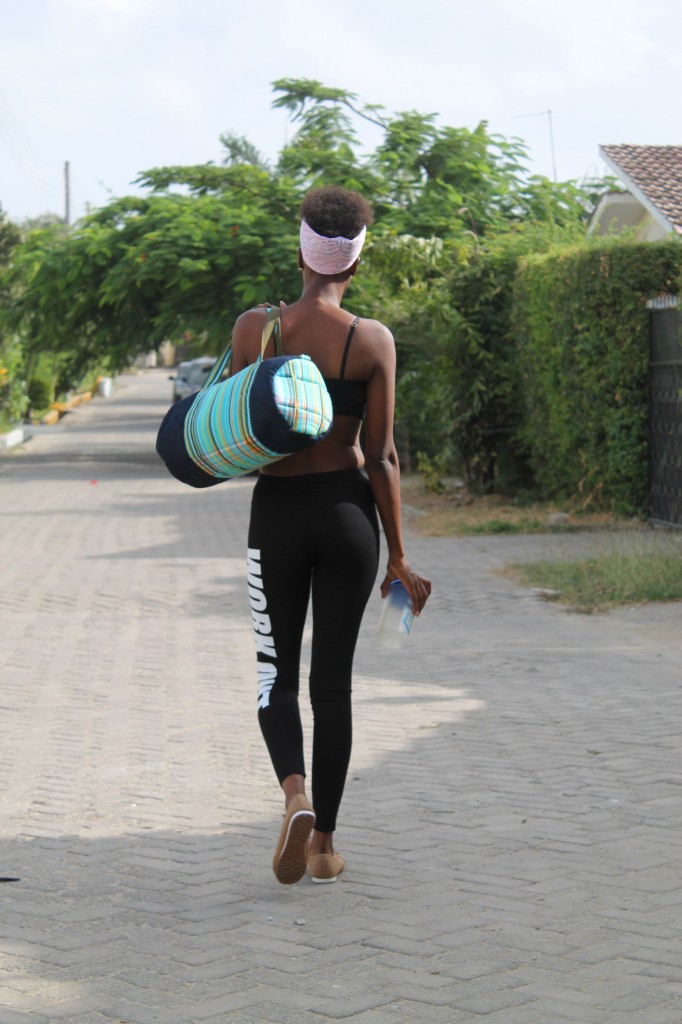 The one question that makes me want to punch myself in the face is 'Why do you work out, your already thin!' Thank you for the compliment, but going to the gym is not always about loosing weight.
Gyming has loads of benefits and once you start you'll begin to see results… its totally addictive! I like to combine a mix of exercises that cover both cardio vascular (healthy heart & lungs) & muscle toning/ definition. That means I combine things like the treadmill and cross trainers with lifting weights.
The cardio vascular part of the workout helps to burn fat and improve circulation while the weights help to build some muscle and give great definition and toning. When I say build muscle, if what your thinking it's like a bodybuilder with muscles popping out everywhere – its nothing like that! Instead it helps give curves and toning in all the right places!
The truth is, everyone I speak to; friends, family, gym partners… or anyone that is a gym bug like me… is that they all say they feel better, healthier, fresher and more energized with a bit more muscle. It increases your metabolism, gives you more energy in the mornings and generally gives me that feel good factor everyday.
I cant recommend it enough… try it for yourself and feel the benefits!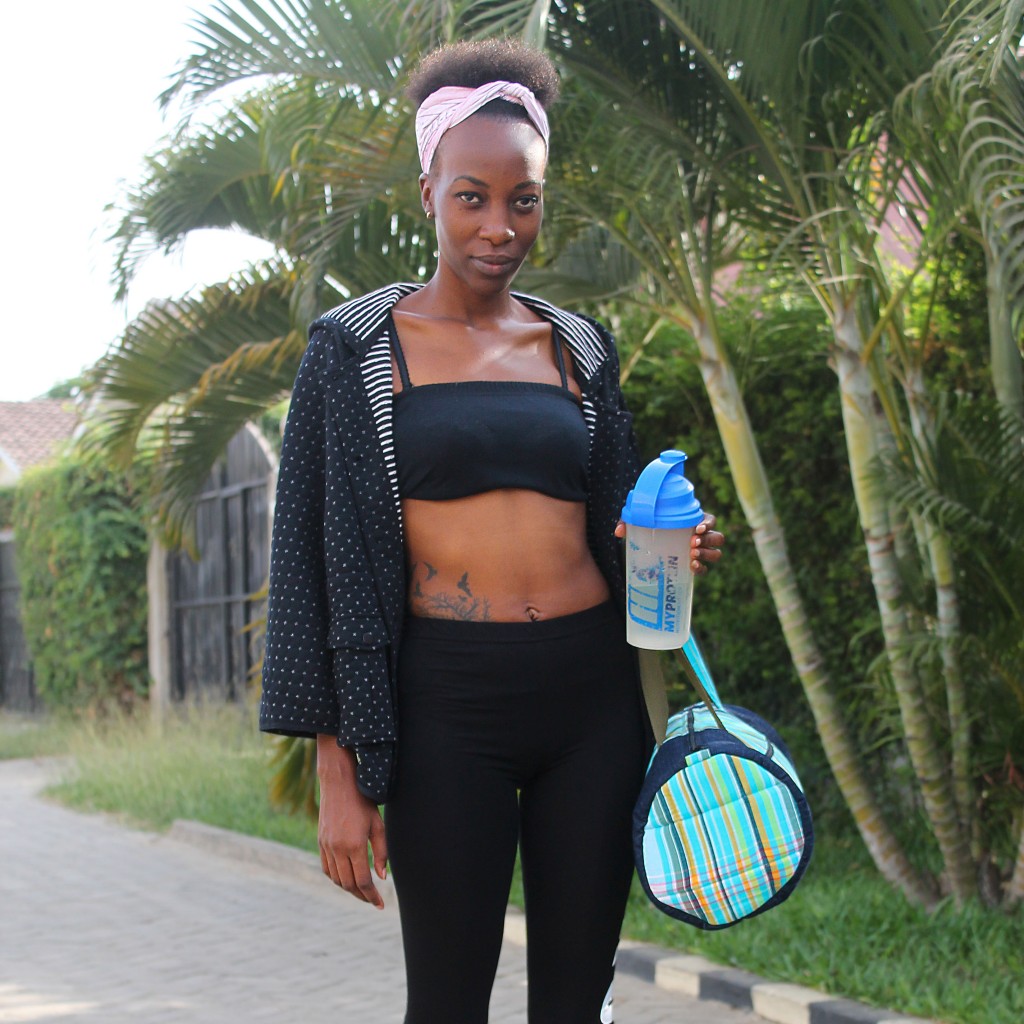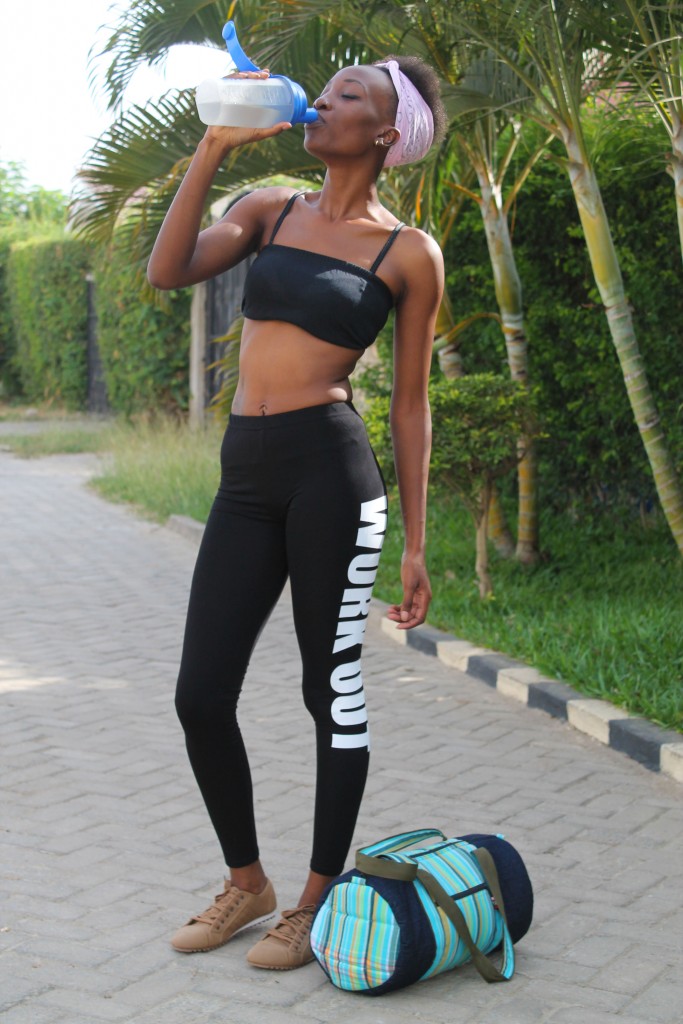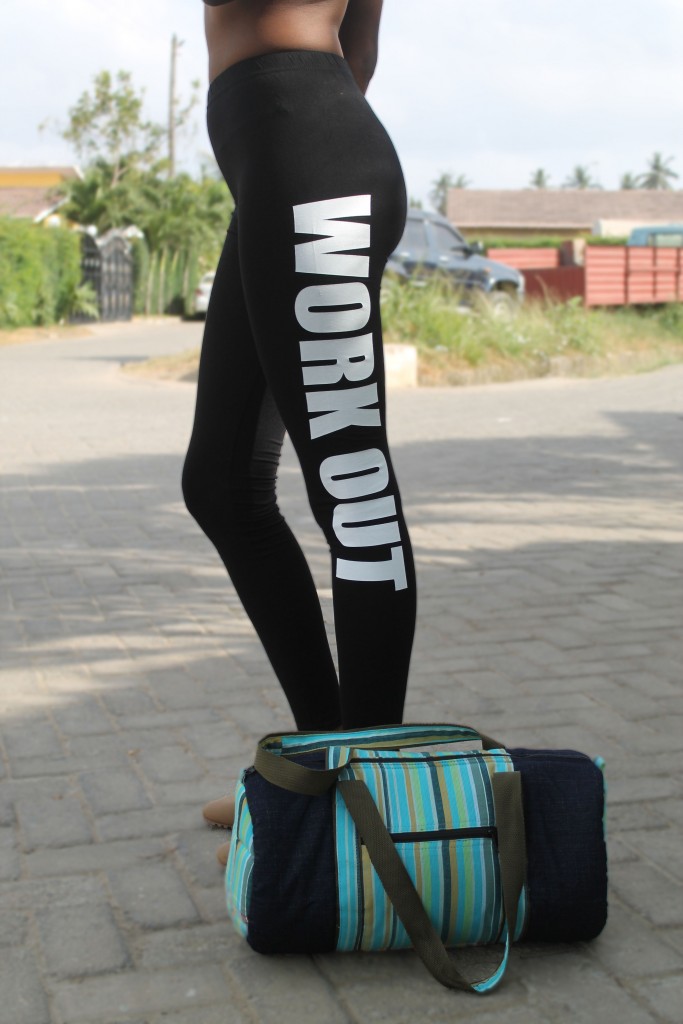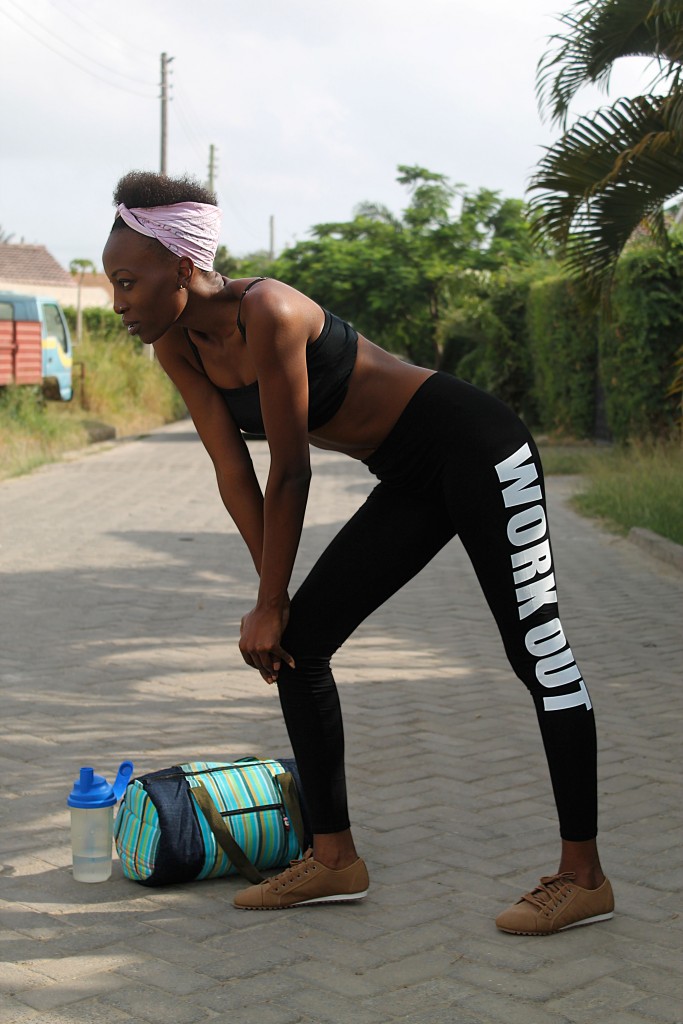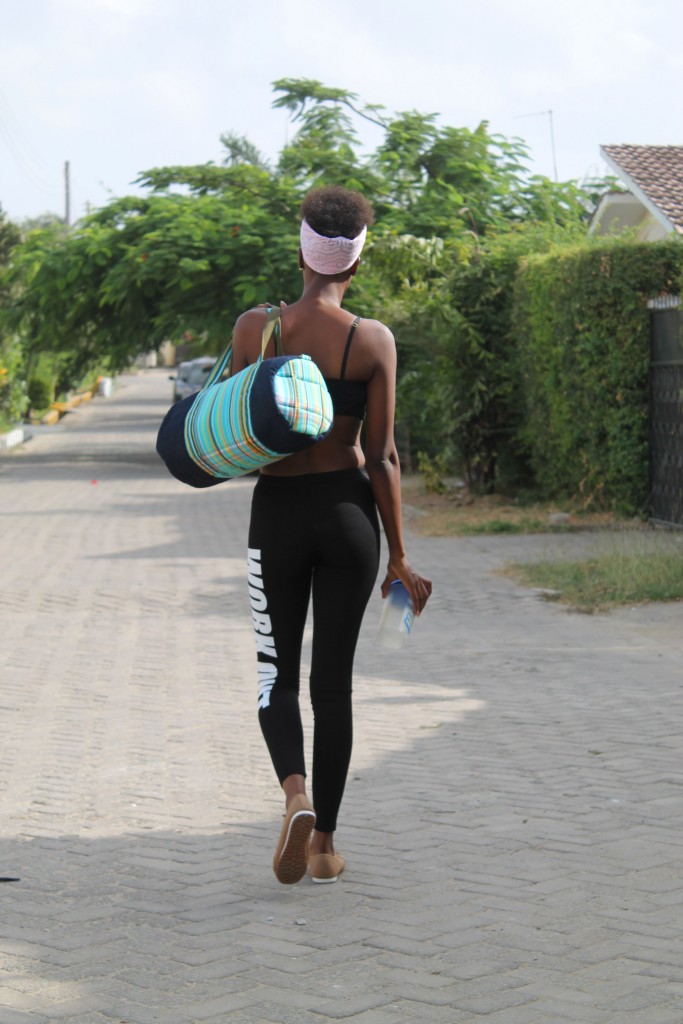 Work Out Jersey Print Tights – Ksh 1,999
Lace Up Sporty Trainers – Ksh 2,199
Drum Bag – Ksh 2,499
www.tiqueabou.co.ke