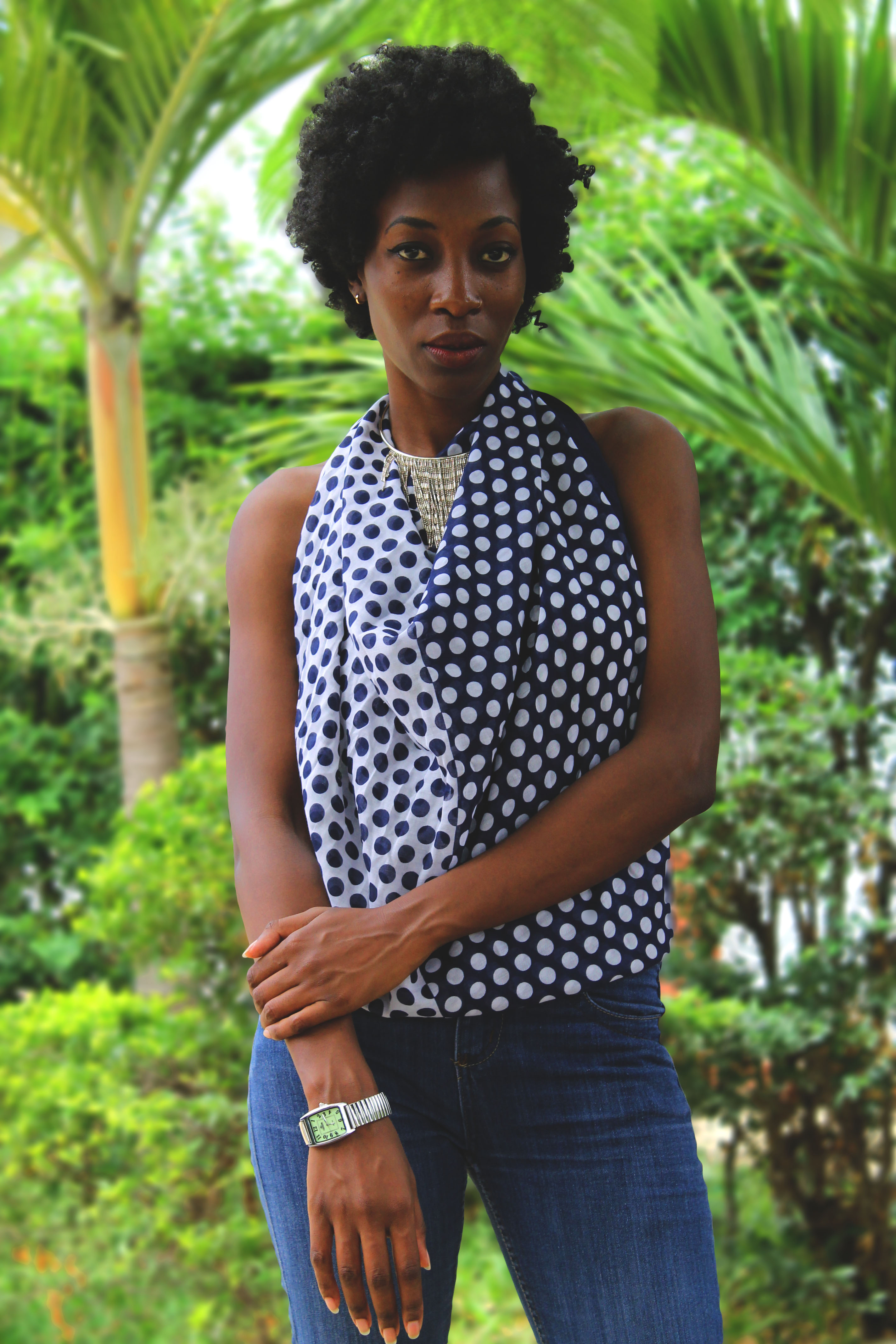 Hey guys, its been a while! Lets just say I was holding my breath for the rain. I was on the verge of dying but it's here and am so excited :-). Everything is so green and lush, and the best part, no more dust!
My outfit is very simple to hack; all you need is a pair of skinny jeans, a scarf (a large one) and a pair of boots. I know your wondering 'where is the top'? Well the scarf is the top… I learnt this cool trick – how to turn a simple scarf into a water flow top.
All you need to do is fold the scarf in half, take one end and tie it round your neck and take the bottom end and tie it around your waist. Note: it has to be the high waist so that it forms gatherings in the centre that flow to the bottom. Its that easy!