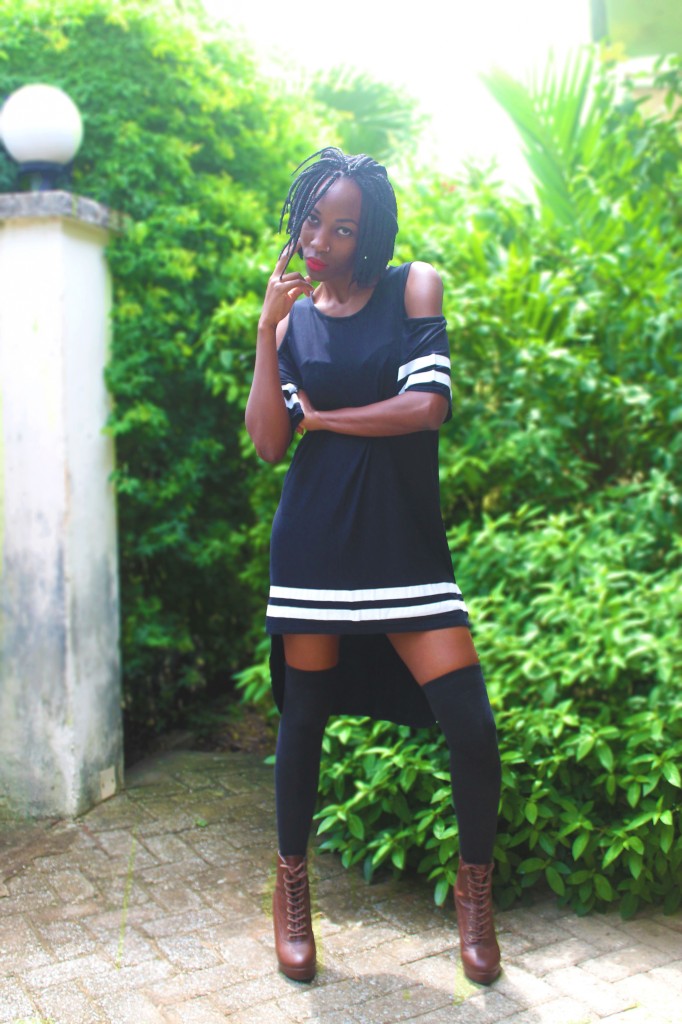 Hello ladies and gents, what a weekend it was yeah! We had POTUS around and with that came all manner of chaos and jubilation! Anyway, he came, conquered our hearts and minds and now he is gone… so business as usual.
Today all attention is on my new Shirt dress, loovvveee it!
Loose fitting with high low detail and stripy detail. What is not to love about this dress? I don't have much to say about the dress… this time am letting the dress the dress speak for itself. I paired it with knee high socks, but I think it would be ok without them.
Thank you for popping by xxx