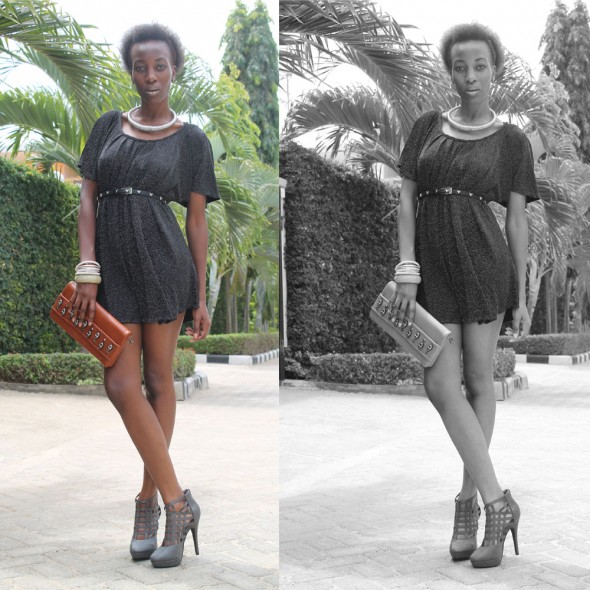 I bet there are many times one of you has logged on to Tique a Bou and seen a dress or top you like, until you go back to check the size and your size isn't there! Depressing as it may be it gave me a great outfit idea…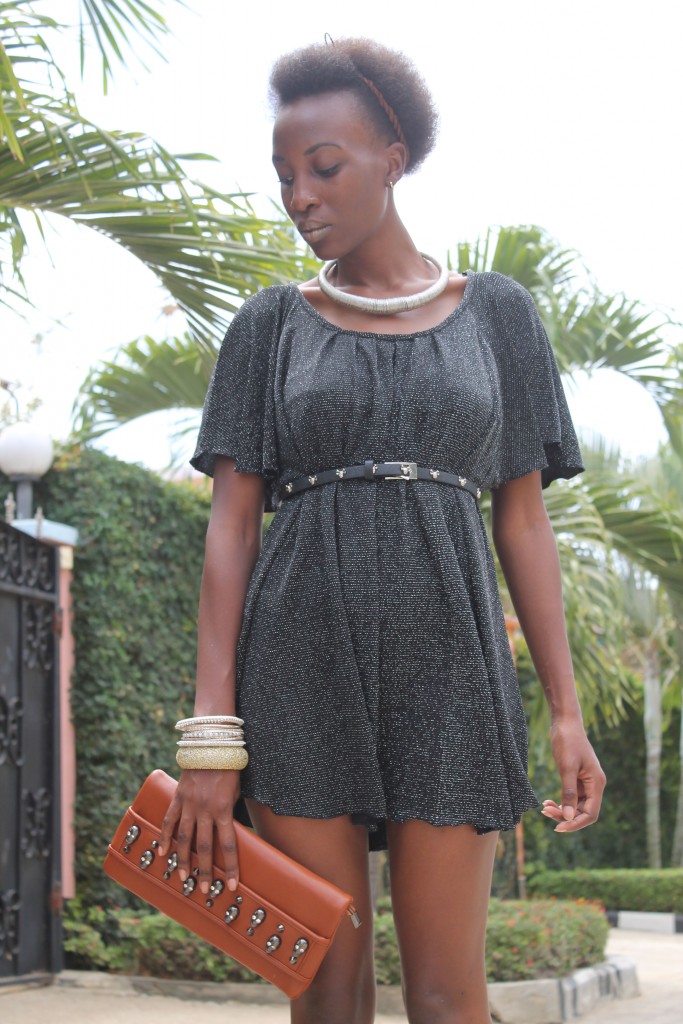 The dress is actually a top I got from the plus size section on Tique a Bou. Its the Frill Sleeve Metallic Tunic in a size 18.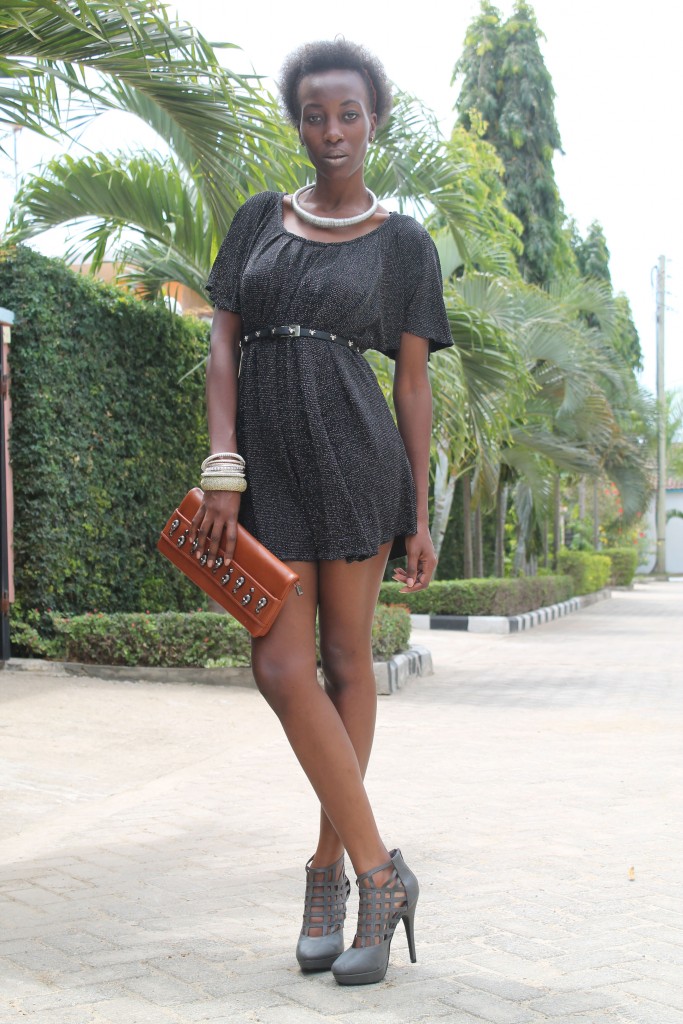 Obviously big on me, since am a size 8, I added a Skull & Crossbones Skinny belt to show some curves. To bring attention to my long legs I wore the Woven Platform Shoes (super comfy they are… and light as a feather!).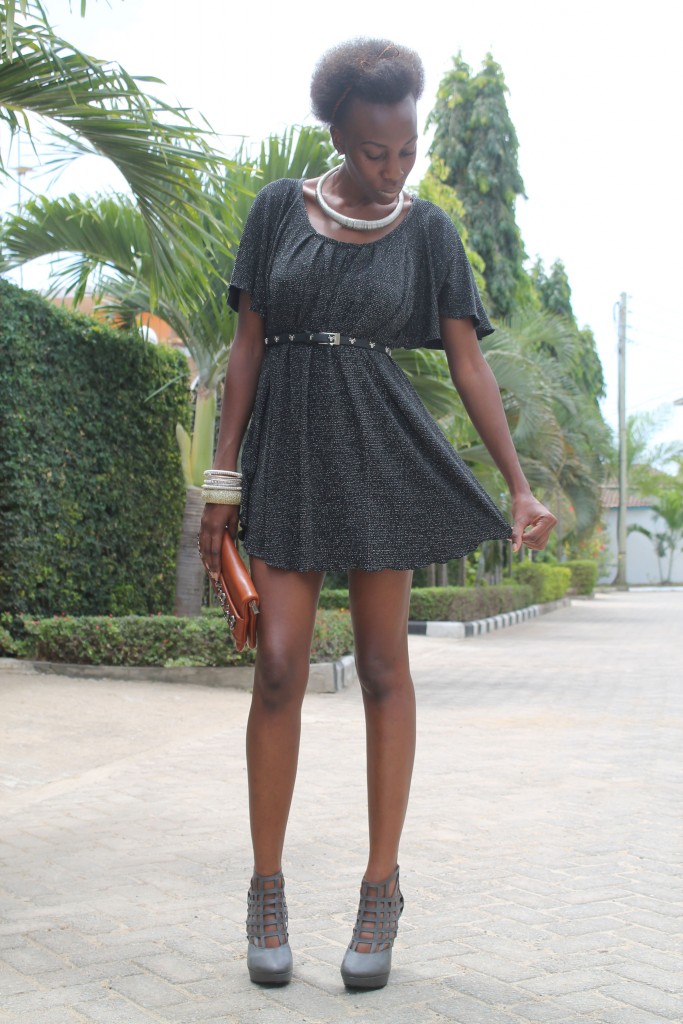 An outfit is never complete without accessories – the simple Silver Ring Statement Necklace, Diamante Bangle Set and to finish it off, my Leather Skull Clutch Bag.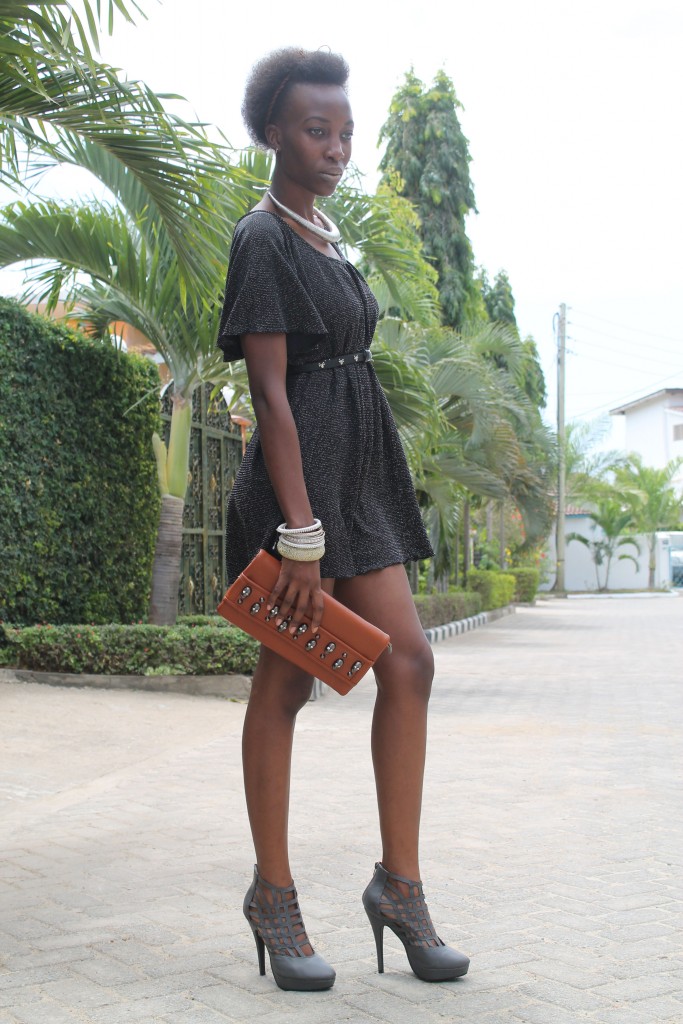 Frill Sleeve Metallic Tunic – Ksh 1,499
Skull & Crossbones Skinny belt – Ksh 4,99
Woven Platform Shoes – Ksh  2,199
Silver Ring Statement Necklace – Ksh 1,199
Diamante Bangle Set – Ksh 1,99